October 17th 2020 -
Cameron Peak Fire, Loveland, Colorado, October 17th 2020
As I write this, the Western states are burning. Today, as I was driving towards the mountains, we saw the first puffs of black smoke west of Boulder, before long it became a large pyrocumulus plume of smoke. As of writing this at 11:58 pm on Saturday 10/17/20 the fire is 7,064 acres. The fire has closed multiple popular highways and has caused the evacuation of multiple towns and communities.
To the immediate north of this fire is the Cameron Peak fire that has been burning for two months now. At one point the fire remained steady, but fueled by intense winds and gusts up to 70 mph, the fire has exploded from 130,000 acres to 199,356 acres in just a few days. It is now the largest wildfire in Colorado history, beating out the Pine Gulch wildfire near Grand Junction that burned 139,007 acres this year.
Twenty of our largest fires have all occurred since 2000. These giant fires are fueled by beetle kill pine and living trees that are drier than cut wood that you can buy at the hardware store. They are also caused by the mismanagement of the land by colonial settlers. When non-native colonizers "settled" the land, they disrupted the land management that had been undertaken by the First Nations for time immemorial. These fires are directly fueled by both white supremacy and climate change. The same can be said for the fires in California and Oregon.
The grief and anxiety around the damage from these fires are immense for everyone involved. They aren't taking a toll on mental health alone, in a time where we are all taking caution to avoid a respiratory disease, fire smoke is another danger to add on.
My hope with documenting these fires, the Mullen Fire to the north also, is to bring awareness to the link between climate change and wildfire danger. I have some ideas in the works for an artist book and print series so stay tuned!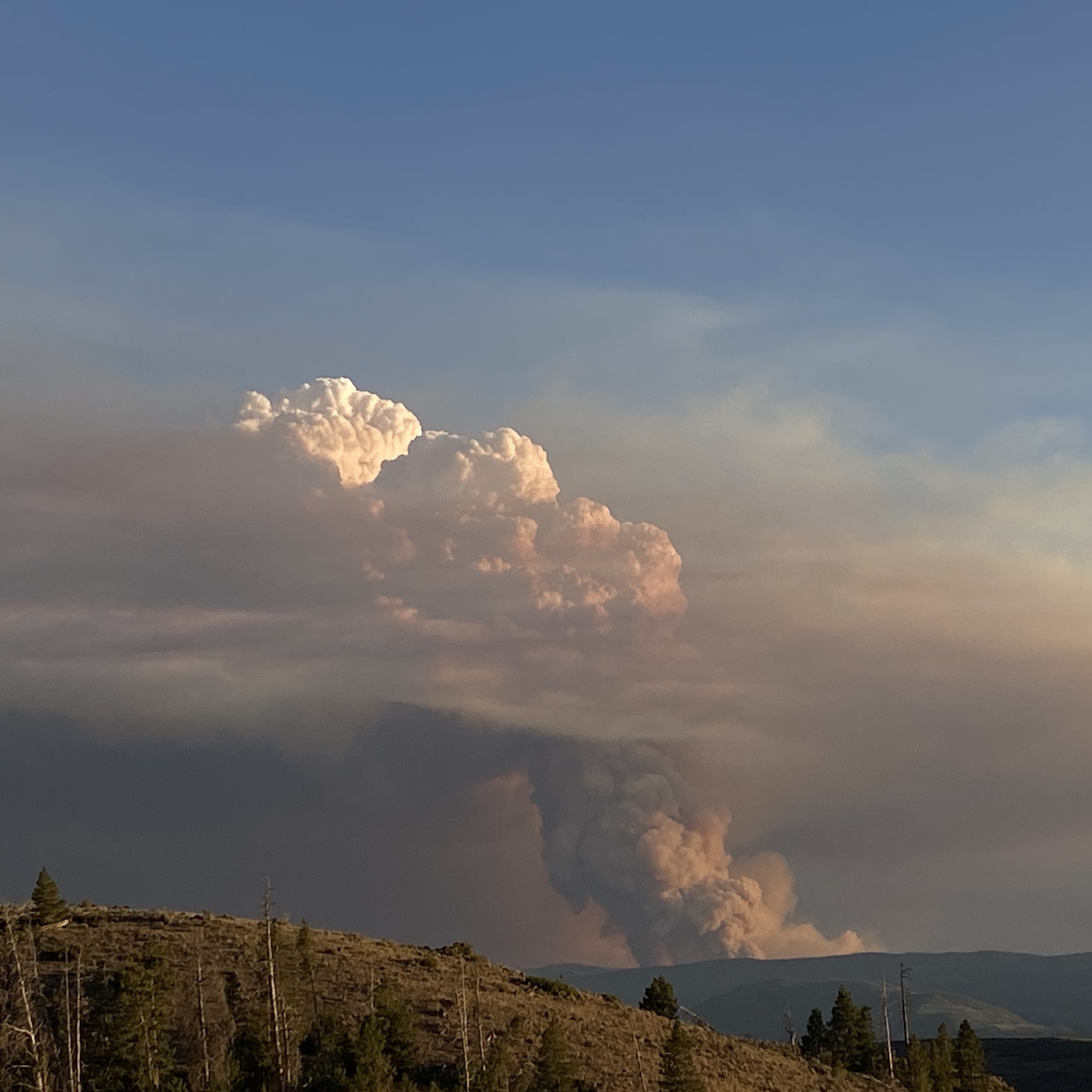 <-------- BACK